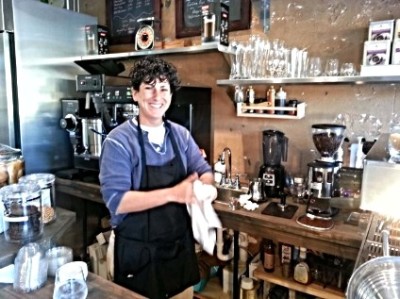 Southside Coffee Brew Bar opened its doors in January 2015 in a tiny and rather inconspicuous space located next to the famous "Munch's", one of St. Petersburg's oldest diners.  The quaint neighborhood of Coquina Key located on the "Southside", also referred by some as "the hood", was in desperate need of a good coffee shop and a local hang out.
The building had a history; once their local post office, I saw it as a perfect space for a coffee shop, also doubling as a Brew Lab for afterhours consulting and training programs .
I was certain that my passion, 25+ years' experience, and the ability to throw down one the best cups of coffee around town, would allow me to create a destination spot.  Where people would be served the best coffee drinks along with getting some of the best customer service in St. Pete; and most certainly, "The Best Coffee in the Hood"!
At Southside Coffee, we are always chasing perfection.  Coffee is one of those products where 100% quality, consistency, and freshness matter.  We offer some of the finest coffees from around the world, freshly roasted for peak flavor, brewed using state-of-the -art equipment and water filtering systems, all to capture and pour that perfect cup.
We have a full espresso bar, drip and pour over options, Nitro cold brew, whole bean or ground fresh roasted coffees.  We also offer fresh locally baked pastries, locally brewed Kombucha and Kratom tea on tap, hand-crafted organic teas, herbal drinks, and more.
Southside Coffee Brew Bar has become the cornerstone of the neighborhood.  A place to connect with the community in a personal way.  Not only can you get a great cup of coffee, but also have some good conversation.  Our customers mean the world to us.  We care about you, your taste buds, your hearts and souls, and overall well-being.  So, stop by and experience something special, you deserve it!